Rethink Your Drink
Ruvi is the perfect combination of natural nutrition and convenience! Ruvi is real Fruits and Vegetables and Nothing Else. It is the natural way to be healthier, the way Mother nature intended!




Four amazing blends
No fridge or blender needed. When you're ready for a Ruvi, it's tear open, add to water, shake, drink.
A Simple Solution
Why is it simple? All you have to do is tear open a packet, add it to water, and shake it up.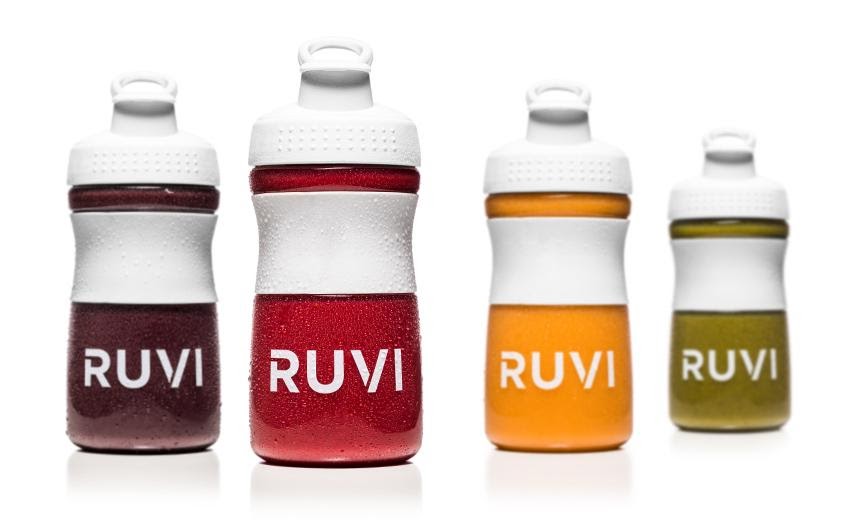 "Eat your fruits and vegetables"
Do we sound like your mother? Well, she was right. VERY right. Studies are showing that the dramatic decline in our health as a planet is not so much about the bad food we are eating, it's about not getting enough of the good!1 Ruvi makes getting the good fruits and vegetables easy with our freeze dried whole foods.
A Simple Solution
We believe it's time to get back to the roots of life: fruits and vegetables. We're not the first to preach this, but we are the first to come up with a simple, pure, natural solution for getting a wide variety of fruits and vegetables in your daily diet. We call it Ruvi!
How will I feel?
You will notice some changes to your body and the way you feel when you start to consume 10 servings of fruits and vegetables every day. Ruvi makes this easier!
Drink your colors
Each pouch contains 4x servings of straight-up whole freeze dried fruits and vegetables. Nothing else.