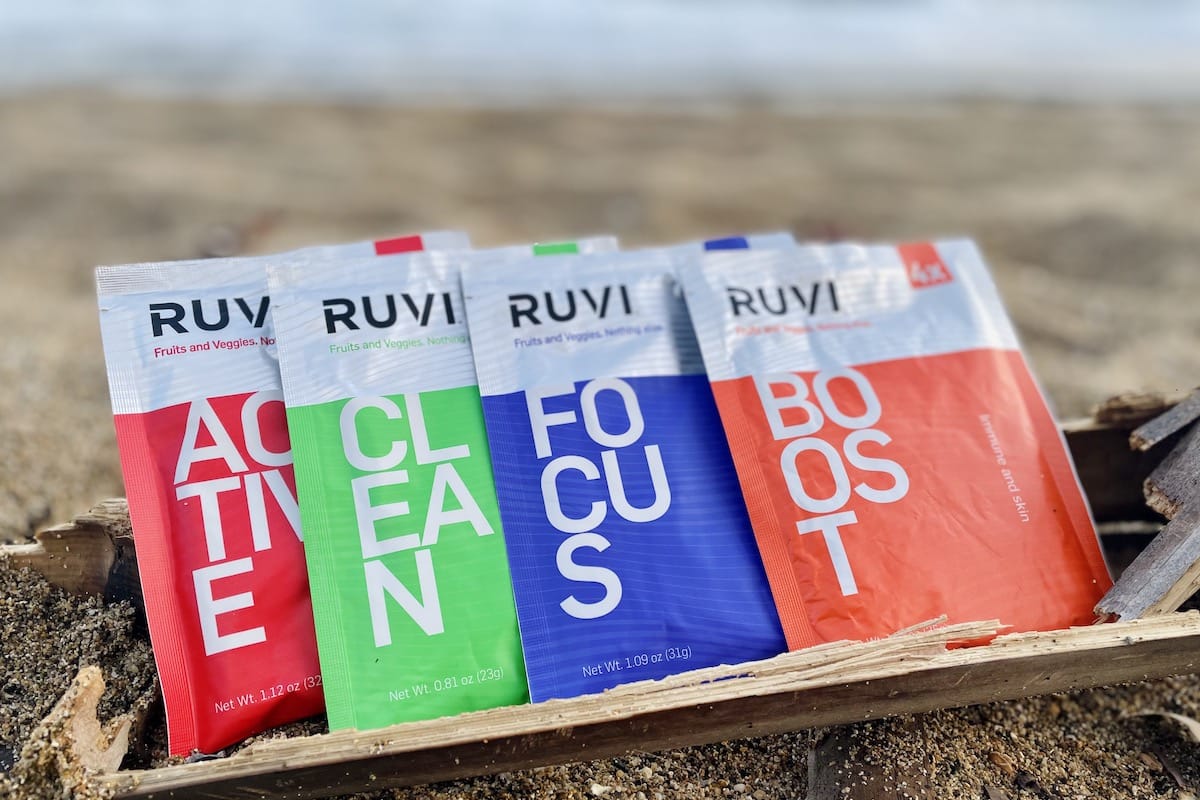 Fruits and vegetables are a vital portion of our daily diets, and we can get this requirement from many sources. In a world where we are always on the go, whether it be to work or a run at the park, getting our daily dose of veggies can be a bit difficult. Fruit and vegetable juices can be the answer to our problems. Still, nearly all of the popular products sitting on the shelves of local stores are full of preservatives and nasty chemicals. Ruvi thrive life is a health drink powder. It is made from freeze dried fruits and vegetables in their most natural forms. The best thing about Ruvi is that it doesn't have any sugar, preservatives or fillers! It comes in powdered form in convenient packets. Unlike a smoothie, there is no preparation involved. To drink it, just open and empty the packet in a glass of bottle, add water and shake it. Each packet provides four servings of fruits and vegetables. Ruvi drinks are an innovative concept in nutrition. The creators of Ruvi managed to combine ancient wisdom and knowledge about fruits and veggies consumption with innovative solutions. They also managed to eliminate potential dangers of low quality or chemically-altered products.
What makes RUVI different?
When creating powder for a drink, manufacturers typically use air-drying or drum-drying procedures. While effective, these methods require intense heat that can destroy a majority of the nutrients present in the plant-derived ingredients. RUVI is produced using freeze-drying, which works by removing water to maintain the number of nutrients, a great taste, and vibrant color. To answer a previous question, this method also prevents preservatives and additives simply because they are not needed. Although RUVI provides the necessary amount of fruits and vegetables that we need in our diets, it also offers a good fiber source. Most popular brands have replaced fiber within their drinks with sugar to enhance the taste. Instead of extra sugar, the taste of these drinks comes solely from a mixture of the ingredients. RUVI is created using Nutrilock, a method of harvesting produce that retains nearly all of the original nutrients. Typical harvesting processes allow producers to lose a majority of their nutrients within hours of being collected. This occurs naturally through contact with the air and rapid aging. Nutrilock prevents this by locking in nutrients from the moment the produce is harvested, ensuring a great taste with plenty of beneficial nutrients.
Problem With Popular Health Drinks
Many popular health drinks are filled with chemicals, unnatural energy sources, and a wide variety of ingredients. Those are made to hack your body rather than to actually enhance it. With Ruvi, it was with nature in mind. The creators at Ruvi knew that they wanted to make something that could make a difference, but would only rely on what the body actually needs. Many Popular Health Drinks Have:
Unrecognizable ingredients
Added sugar
Fillers
Artificial flavors
Well, here is some good news! Ruvi is an innovative and modern nutrition solution. It can help you elevate your diet and provide your family with natural, high-quality fruits and vegetables in a new, fun, and convenient format. Moreover, Ruvi observes the suppliers and manufacturers constantly. The company makes sure that with each Ruvi packet, you get pure and clean fruits and vegetables. And it comes without a trace of surrogates, pesticides, GMOs, or any other synthetic add-ons.
Ruvi is made using natural products that are designed to optimize your health. They do so by giving you the nutrients and fiber that the human body needs to thrive.
Ruvi isn't just a drink mix. It is actual fruits and vegetables, and nothing else. This drink is made exclusively using fruits and vegetables when they are at their absolute best, making it like you chose the ingredients yourself at the store. You may Think that Ruvi is a cocktail blend or a supplement. But Ruvi Blends are nothing like any other product you have seen before. Instead of adding a bunch of so-called health boosters, they just took the time to find a way to bring full servings of fruits and vegetables into an easy to drink format.
Every packet of Ruvi drink contains the exact serving of fruits and vegetables necessary for a healthy and balanced diet. And it does not have anything except natural fruits and vegetables. There is no sugar, taste enhancers, or colorings that you may find in other packets.
In other words, Ruvi is just a convenient modern way to get, store, and eat fresh and clean veggies every day. Nutrition experts who created it made sure that every serving has the necessary vitamins, elements, and fiber. And due to the variety of packs and blends, you will never get tired of Ruvi drinks.
With these drinks, you can count on sustainable energy, easy access to important nutrients, and more. Basically, they aimed to make a drink that everyone could understand so it is easy to see how it can help.
How to make a RUVI drink?
RUVI is a drink sold in powder form that works by adding water and shaking. This completely eradicates the need for chopping up veggies to place in a blender. When the drink is mixed, it will taste almost as if you have purchased it in liquid form. You may even find that it tastes better!
Ruvi Active - CHARGE YOUR HEART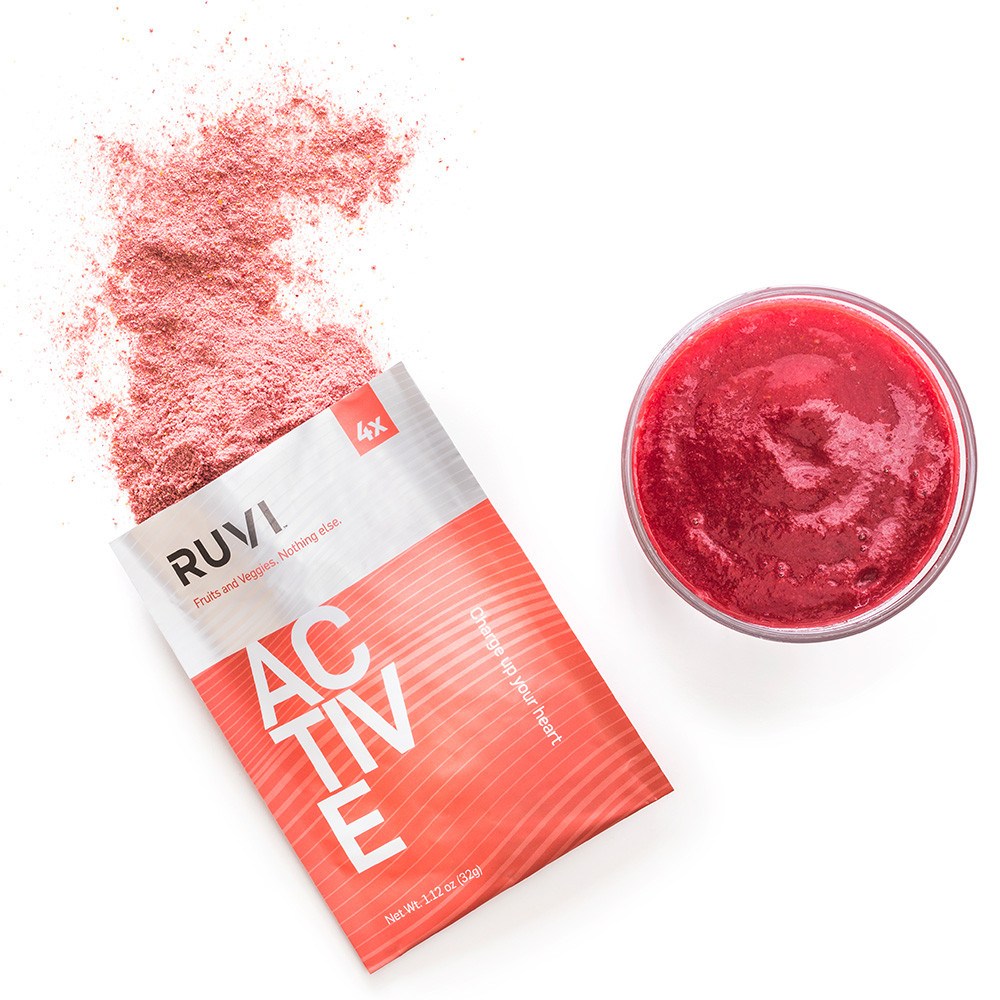 Ruvi Focus - ENERGY FOR YOUR BRAIN​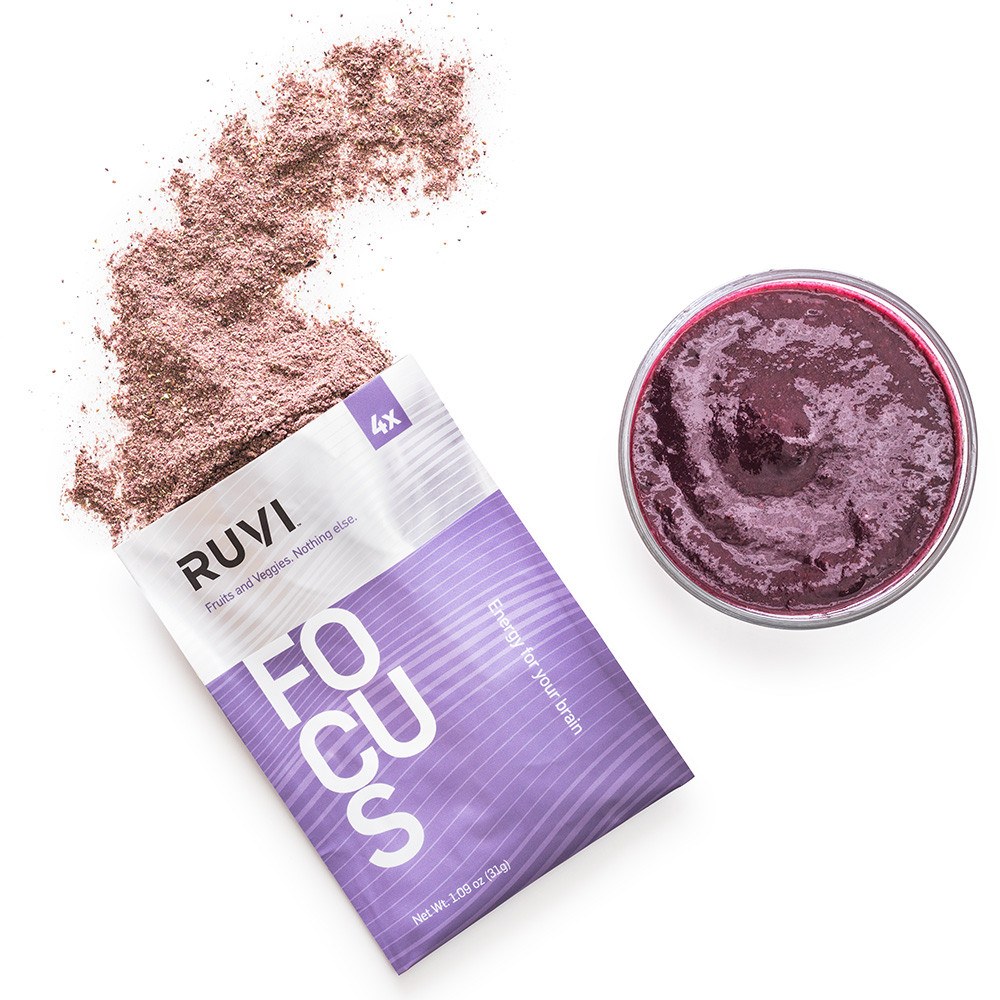 Ruvi Boost – IMMUNE AND SKIN
Ruvi Clean – DETOX and CLEANSE
Ruvi drink was made for people who want the best for their bodies.
The Ruvi team knows that life is crazy and that it isn't always easy to get the good foods that you need. If you are one of the busy people who don't want to compromise a healthy lifestyle just because they are spending every waking hour taking over the world, Ruvi was made for you.
Enjoy real fruits and vegetables, obvious health benefits, and a delicious drink at the same time.